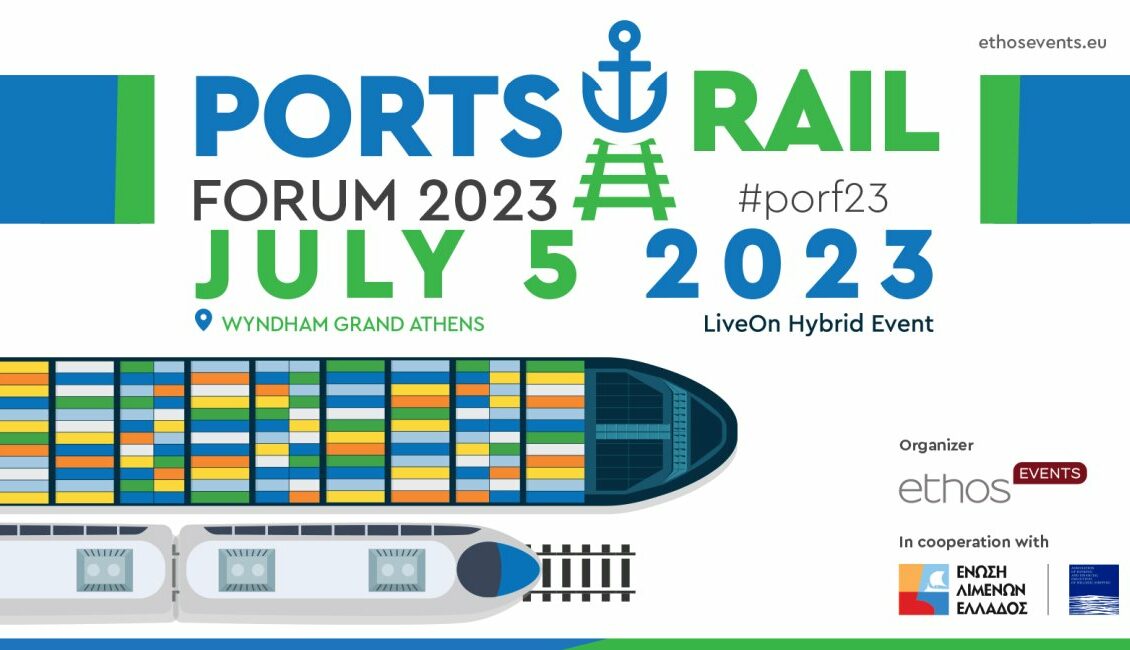 "Greece's role as an international gate for business"
The Ports & Rail Forum 2023 aims to highlight the role of ports and railways as drivers of growth of the Greek economy.The program features talks and discussions between political and business actors from Greece and abroad. Extensive publicity will be provided both before the forum takes place and after its results are made public.
The #porf23 will be held on 5 July 2023 will be held physical at the Wyndham Grand Athens Hotel and digital through LiveOn, the integrated platform for Digital Communication and Events, and its innovative 3D exposition and conference center LiveOn Expo Complex
The forum is being organized by ethosEVENTS iin collaboration with the Hellenic Ports Association (ELIME), the Association of Banking and Financial Executives of Hellenic Shipping, the financial and business portal banks.com.gr and the financial and investment magazine HRIMA.
The Program Manager is Mr. Giannis Lazarou, Journalist.