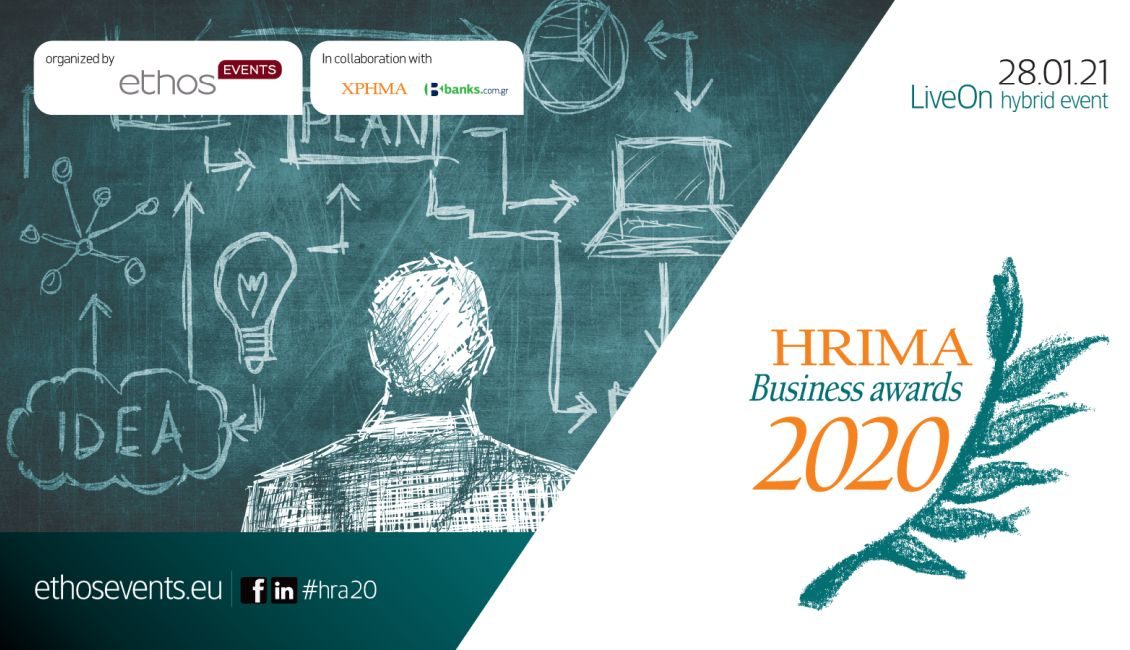 For the 18th consecutive year, HRIMA magazine organizes the "HRIMA Business Awards" in collaboration with ethosEVENTS and the economic and business portal banks.com.gr. The event's main objective is to highlight all businesses which support the Greek economy and have contributed decisively to the growth of the financial sector.
The entire corporate and investment community in Greece acknowledge "HRIMA Business Awards" as a prestigious event organized annually for the assessment of companies listed in the Greek Stock Market.
Our readers vote to determine the winners!
Among the evaluation criteria are each company's overall growth, its investments, innovative activities, global orientation, positive economic results and corporate philosophy regarding the stock market and investors.
A great number of investors, the readers of HRIMA magazine and the weekly electronic newspaper HRIMA Week as well as the regular visitors of the economic and business portal banks.com.gr will participate in the assessment procedure*.
*The participation of HRIMA magazine's Editorial Team will be strictly limited to the drafting of the list of candidates and will not influence the final outcome in any way.
The Awards Ceremony will be a LiveOn Hybrid Event.
The Awards Ceremony will take place on 28 January as a LiveOn Hybrid Event and it will be available for streaming on LiveOn, ethosGROUP's integrated digital technology for business communication, enabling more participants from all over Greece and abroad to attend the event from the comfort and safety of their homes.