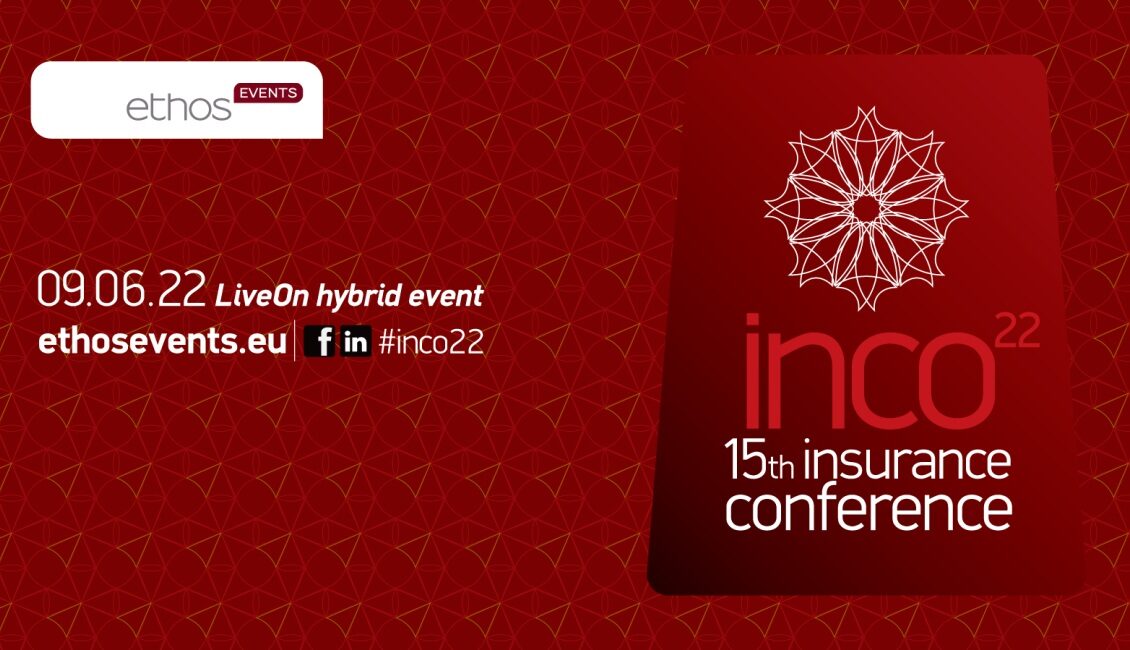 "A New Era for the Insurance Market"
The Greek private insurance market is currently the focal point of the business sector, as a result of various successive agreements – mergers. At the same time, the State's efforts for a comprehensive reform of the insurance system are underway.
Meanwhile, the insurance market provides up-to-date services to cover a variety of multiplying risks that pose a threat to society, the economy and the business world. Within this framework, this year's 15th Insurance Conference, more relevant than ever, comes to highlight trends and prospects of the insurance market in the post-COVID era of great technological changes, intense volatility and new correlations which are forming on the map of the domestic insurance industry.
The 15h Insurance Conference #inco22, is organized on 9 June 2022, by ethosEVENTS in cooperation with the business portal banks.com.gr portal banks.com.gr and the insurance magazine Insurance World and its electronic portal insuranceworld.gr. The participation in the Conference, will be physical at Divani Caravel hotel and digital through LiveOn, the integrated platform for Digital Communication and Events, and its innovative 3D exposition and conference center LiveOn Expo Coplex.
The journalist mr. Vaios Krokos, will be the Program Manager.
For one more year, participation in the Insurance Conference is free of charge for insurance mediators – please note that registration is compulsory.