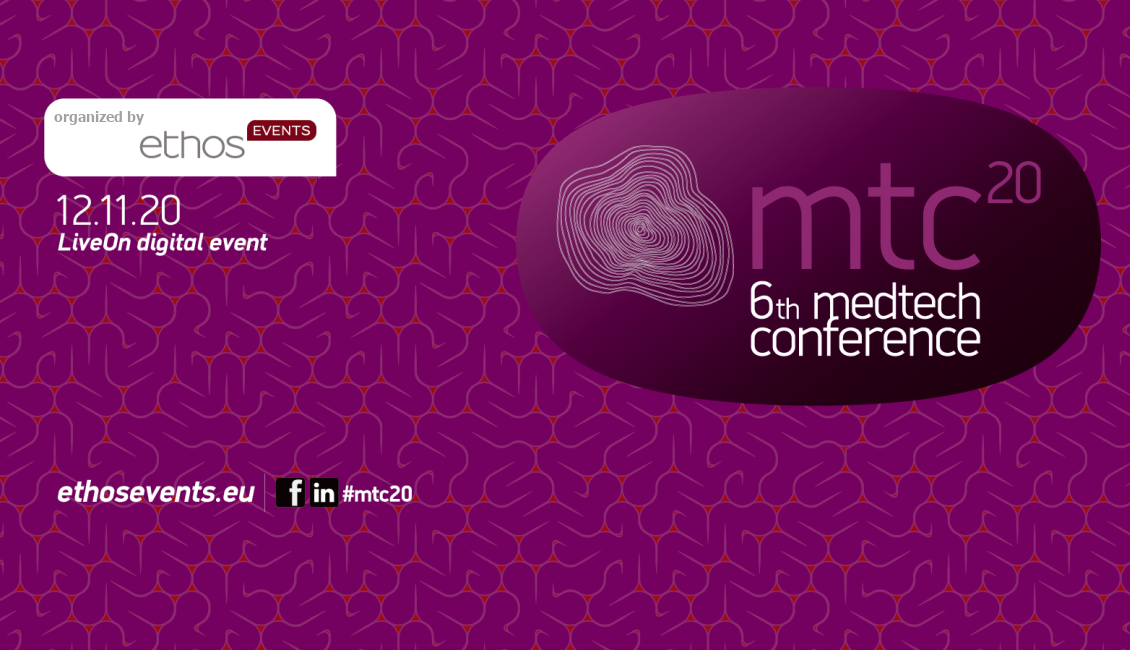 "Medical Technology in the time of COVID-19"
Could the COVID-19 crisis transform into an opportunity for the Hellenic Health System?
What changes need to be made in the system of procurement of medical technology equipment?
Which modern funding tools could Greece utilize for the management of new medical technologies?
What investments need to be made in material and human resources?
All the above will be thoroughly analyzed at the 6th MedTech Conference, which will take place on 12 November 2020, in compliance with all rules and regulations for the protection of public health. The conference is organized by ethosEVENTS, the portal on health and pharmaceutical policies virus.com.gr and Pharma & Health Business magazine.
The event will be attended by the political leadership of the Ministry of Health, hospital executives from boththe public and private sectors, renowned doctors, patients' associations representatives, executives involved in the medical technology products market and journalists.