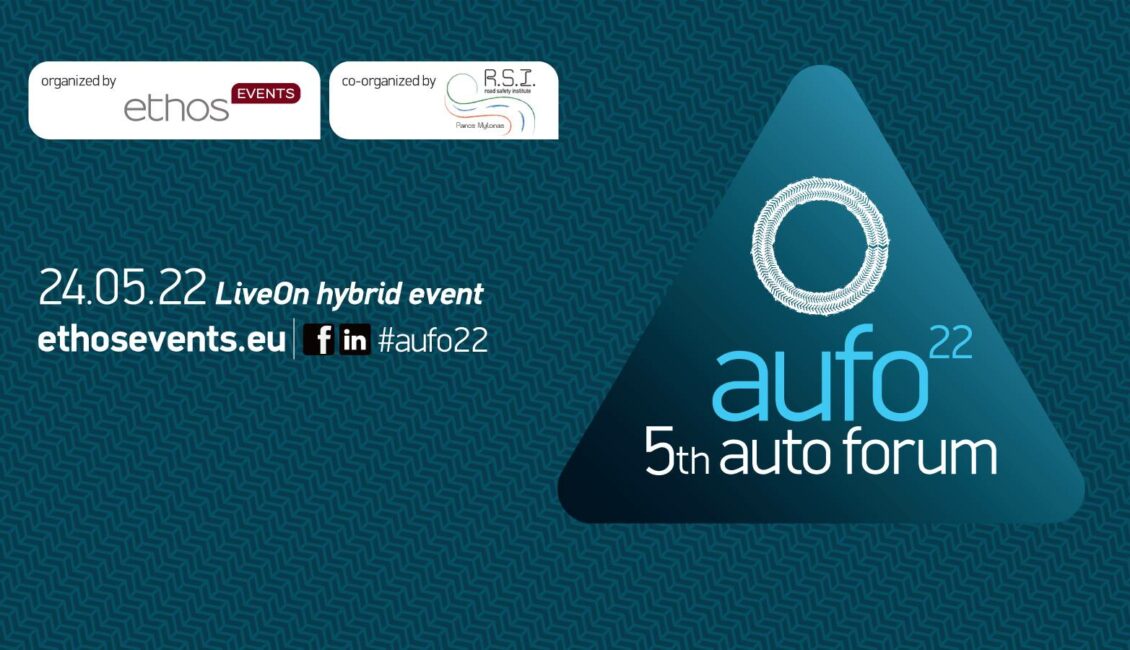 "Is Attica a sustainable region?"
The Athens road network was built decades ago and was designed for 1 million vehicles. Today, however, 3 million vehicles of an average age of 17 years circulate in the Greek capital.
With central theme "Is Attica a sustainable region?", the 5th Aufo Forum brings to light the actions required, with a strict timetable, to make Attica a viable European region. The development model followed after World War II was proven totally wrong. A huge problem for the capital is, among others, traffic.
The 5th Auto Forum (#aufo22),  is organised by ethosEVENTS, in collaboration with the Road Safety Institute «Panos Mylonas», the Hellenic Association of Motor Vehicle Importers & Representatives (AMVIR), the business portal banks.com.gr, and the economic and investment "HRIMA" magazine. The participation in the Forum, will be  physical at Divani Caravel Hotel, and digital through LiveOn, the integrated platform for Digital Communication and Events, and its innovative 3D exposition and conference center LiveOn Expo Complex.
Mr. Takis Pournarakis, will be the Program Manager.