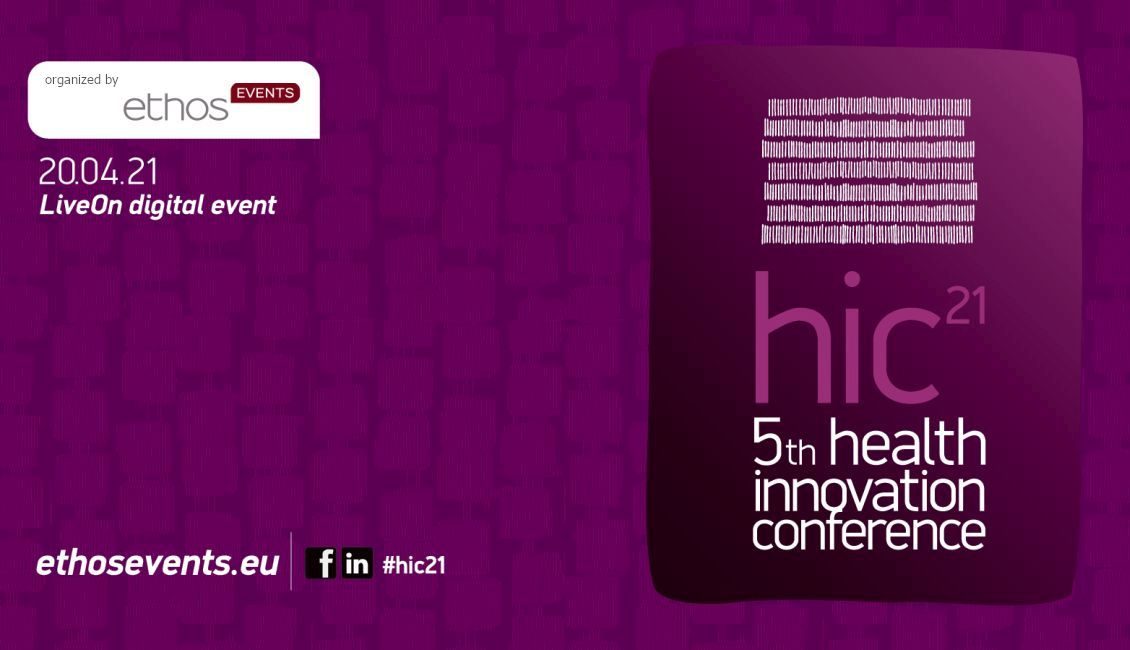 «The Pandemic as the Catalyst for Healthcare Innovation»
In the last year, radical changes are taking place in the healthcare sector, aiming mainly at fighting effectively against Covid-19. Governments, international organizations, universities, pharmaceutical companies and scientists have joined forces in the effort to combat the pandemic, which has clearly functioned as a catalyst for innovation in healthcare.
All the latest advancements in the sector of innovation in the fight against Covid-19 will be thoroughly analyzed during the Health Innovation Conference 2021, which will take place as a digital event. The program of the forum will include presentations of innovations and solutions regarding other diseases, while the question of how Greece could attract more investments on medical innovation will be addressed as well.
This year's forum is organized by ethosEVENTS, the medical website http://www.virus.com.gr and Pharma & Health Business magazine on pharmaceutical policies. The event will be attended by the leadership of the Ministry of Health, representatives of the administration of EOPYY (the Hellenic Organization of Healthcare Services), executives from Regional Health Authorities and hospitals, representatives of patients' associations, renowned doctors, journalists, pharmaceutical and medical technology companies' executives.