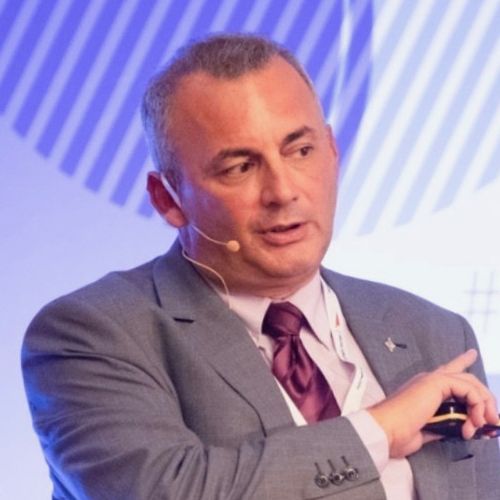 Io

annis

 

P. 

Triantafyllou
Chief Marketing Officer, 

LiveOn
An experienced marketer, with studies in mathematics and languages, mr. Ioannis Triantafyllou has worked for over 20 years in senior management & marketing management positions for technology, manufacturing & hospitality European firms and groups. In these years he successfully managed business setup & transformation projects of over €53mio euro in value for more than 100 SMEs in various countries.  
A passionate storyteller, change provocateur & futurist, he has been involved since 2000 in digital marketing and community management and is also active as a speaker & curator at industry conferences and events. In his presentations he focuses on business transformation, emphasizing on how technology influences and evolves human relationships and behaviors. His key business experience extends from extends from Digital Publishing, IT (HW & SW), Technology & Electronics, to F&B and Hospitality, Trade Events, Conferences & Public Affairs.  
He is founder & CEO of ToATOMO (www.toatomo.com), his own international marketing & business advisory firm with clients at 12 European countries, providing corporate strategy, marketing management and international development services to technology, services & hospitality firms. Being a results-driven professional with strategic thinking, entrepreneurial spirit and strong motivational skills, he is also in the recent years advisor & non-executive director in global tech start-ups, SMEs and professional associations in Greece & Europe. 
He acts today as Board Advisor & Director of Marketing for ethosGROUP of companies (ethosMEDIA, ethosEVENTS, ethosBUSINESS) and is also Chief Marketing Officer for LiveOn, the group's business unit that develops and markets the innovative LiveOn Digital Platform for Business Communication.