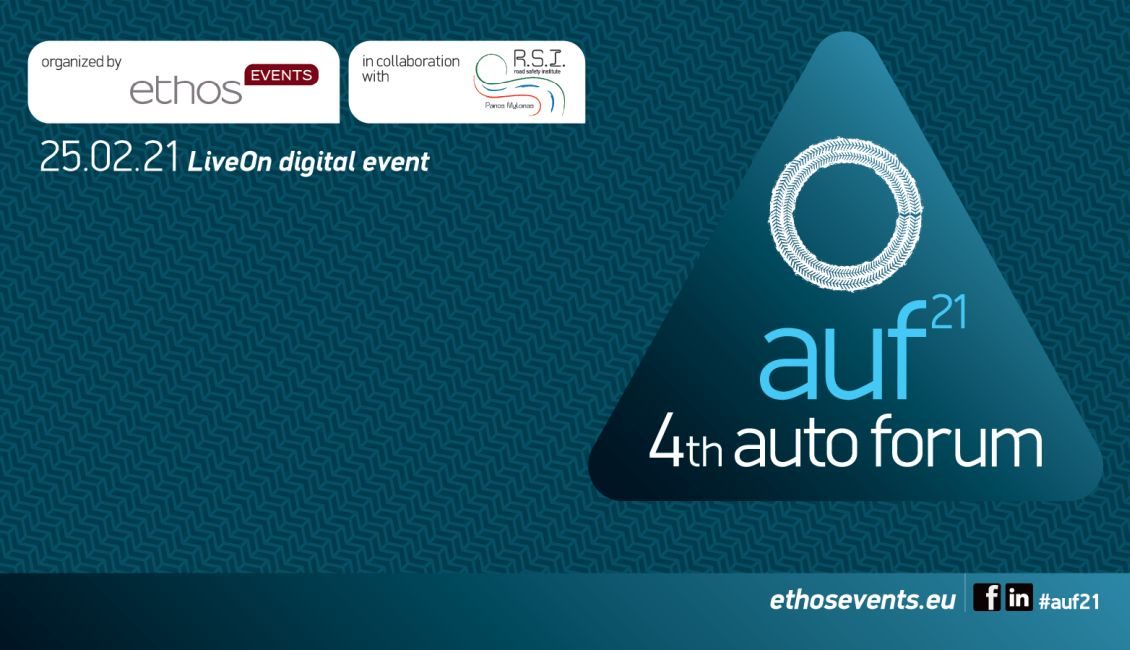 "Electrification…"
After the great success of the 3rd Auto Forum (2019), ethosEVENTS in collaboration with the Road Safety Institute «Panos Mylonas», the economic and business portal banks.com.gr and HRIMA magazine, organize for the 4th time the Auto Forum titled: "Electrification".
The Forum is under the auspices of the Ministry of Infrastructure and Transportation, the Ministry of Development and Investments and the Hellenic Association of Motor Vehicles Importers Representatives and will take place online, via LiveOn, ethosGROUP's integrated digital technology for business communication,  enabling more people all over Greece and abroad to attend the event from the comfort and safety of their homes.
Through presentations by officers of EU and Hellenic institutional bodies, this forum aims at making clear how far away we still are from the era of electric mobility, not just in terns of time but also of infrastructure, mentality, culture and efficiency of electric power from RES. Entrepreneurs and specialized engineers, professors, car industry executives working on the future technologies will highlight the path to the new "electrified era" of the automotive sector in Greece. The Astypalea experiment will be analyzed in detail so that participants will comprehend its great significance.