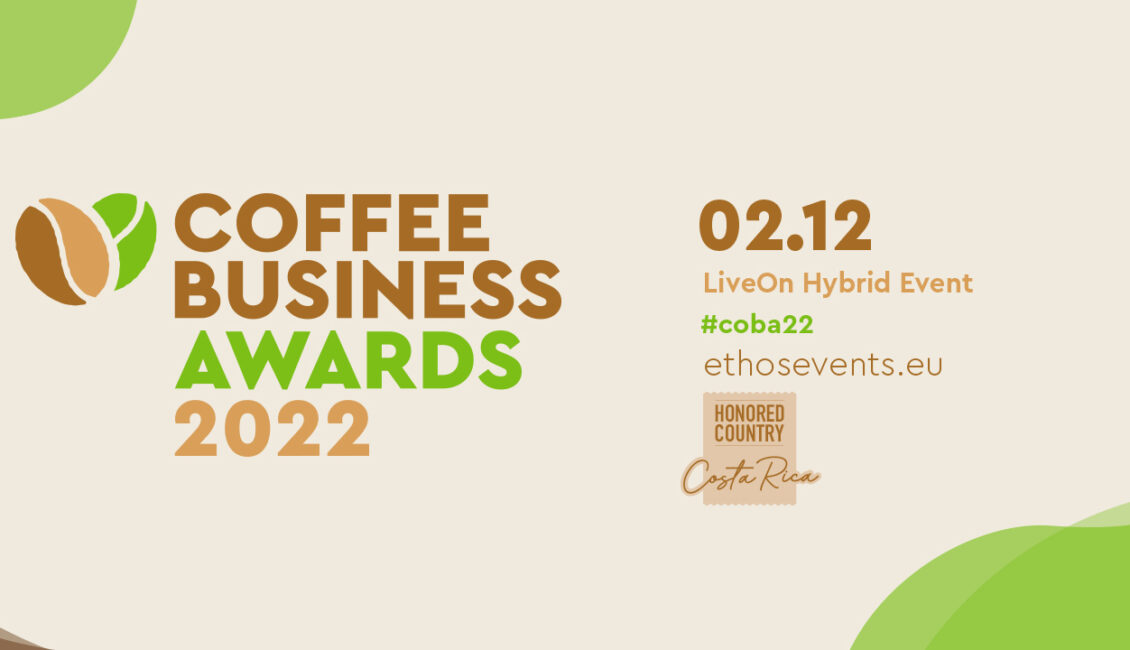 To the beat of the top coffee event!
The biggest and most established event in the sector of coffee and coffee shops came renewed this year to honor and reward the professionals who stood out in 2022.
After a summer which saw a dynamic rise in the sector of tourism and coffee consumption, our relationship with coffee grew even stronger! We enjoyed new varieties of coffee in all-day beach bars or ordered our favorite coffee drink through delivery, take away and drive through services.
With the aim to promote the hard work of coffee importers, roasters, equipment and consumables suppliers, owners of coffee chains and independent coffee shops and to cater to the need of coffee enthusiasts to combine quality coffee and socializing, ethosEVENTS organized Coffee Business Awards 2022 (#coba22) for the fourth consecutive year, in collaboration with Coffee+Brunch Magazine and coffeemag.gr portal.
This year's honored country was Costa Rica!
The glorious #coba22 ceremony took place at Divani Apollon Palace & Thalasso and was transmitted through LiveOn Expo Complex, the innovative 3D exposition and conference center available on LiveOn, the digital platform for business communication and events.