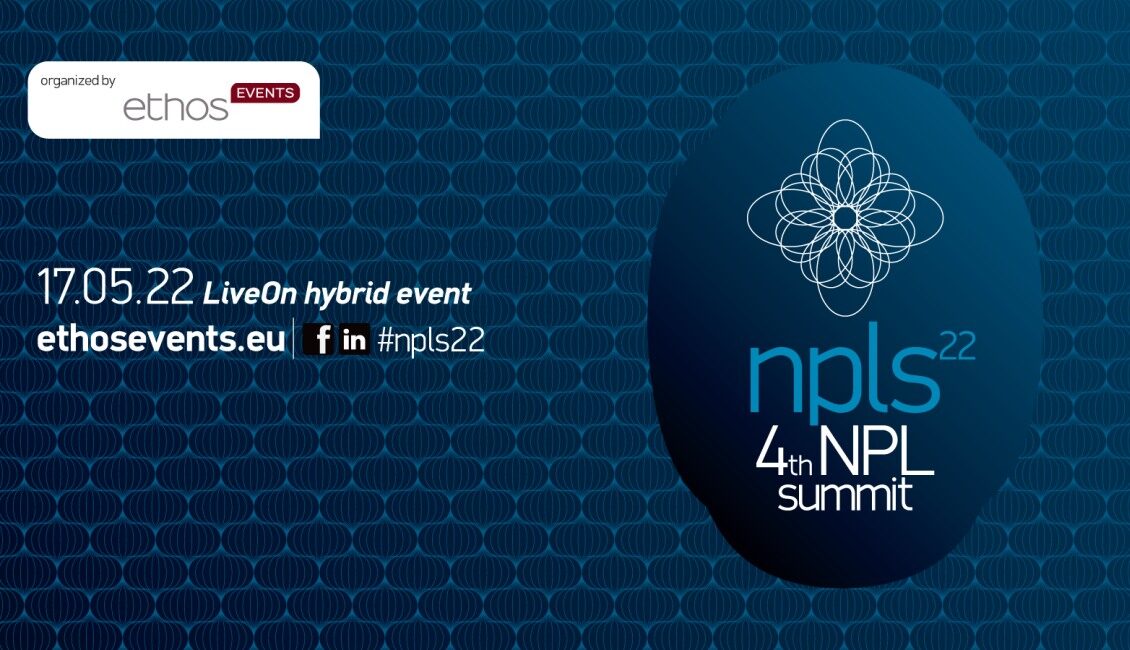 "The Future of the Greek NPL Market"
In the last year 2021 significant progress has been made in the Greek market, as banks proceeded with a number of NPL securitizations. The overall level of NPLs fell sharply over 2021 to EUR 20,9 billion from EUR 60 billion a year earlier. As payment moratoria expire and state aid dries up, the post Covid era and the Ukranian crisis will likely contribute to the creation of a new wave of non–performing loans, as well as an increase in unlikely–to–pay loans (UTPs).
With NPL transaction volumes expected to increase and competition set to intensify among major players, in this year's Summit we are focusing on the challenges that lay ahead. It goes without saying that the establishment of a robust secondary market will be a key development to watch and will be discussed during the Summit.
At this long running and  prestigious event, the 4th NPL Summit titled "The Future of the Greek NPL Market", prepare to  partake at lively debates on all the above issues, as well as all other aspects which will shape, as the title clearly declares.
The  4th NPL Summit #npls22, is organized by ethosEVENTS with NPLConfidential.com, the only NPL-specialized english – speaking portal in Greece, and banks.com.gr, the economic & business portal of ethosGROUP, as co-hosts and will take place hybridly on 17 May 2022.The participation in the Summit, will be either physical at Athenaeum InterContinental, either digital through LiveOn, the integrated platform for Digital Communication and Events, and its innovative 3D exposition and conference center LiveOn Expo Complex..
B2B meetings
Participants can request and participate in scheduled digital B2B meetings with corporate Sponsors representatives of a maximum of 25 minutes.
📅

Wednesday, May 18, 2022


⌚

10:00 – 18:00
Closed Lobbying Workshop
During the works of the 4th NPL Summit a Closed Lobbying Workshop titled: "New challenges for the Greek NPL Market" will take place.
Mr Spiros Pantelias, Director General Prudential Supervision & Resolution of Bank of Greece, is the key note speaker.
Mr. Christos Konstas. Journalist and Head of Content of ethosMEDIA, will be the workshop coordinator.
📅

Tuesday, May 17, 2022


⌚

16:30 – 18:00