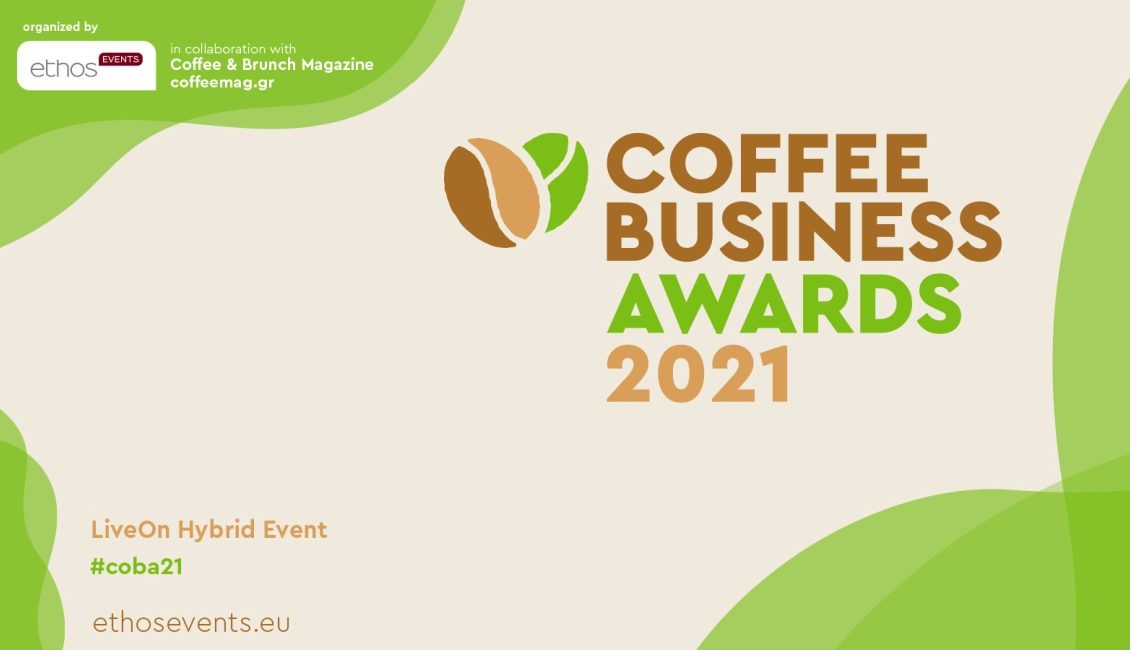 During the difficult last year, our relationship with coffee grew even stronger! We tried new coffee varieties in the form of capsules, mostly at home, and we ordered in from the coffee shop next door or ventured for take away and drive through options…
Now that the lockdown is over and coffee shops are open again, we can finally enjoy our favourite cup of coffee in our favourite cafés!
This year, we listened to the "thirst" of coffee lovers in Greece to combine high quality coffee and socializing and also to the need of all professionals of the market, in particular importers of coffee products, roasters, suppliers of coffee shop equipment and consumables, owners of coffee chains and coffee shops, to promote their hard work, especially in the adverse conditions of the pandemic.
ethosEVENTS, in collaboration with coffeemag.gr portal and Coffee&Brunch magazine, organize for the 3rd consecutive year in Greece the Coffee Business Awards, which will take place on Friday 17 December 2021.
This year's Coffee Business Awards will take place as a hybrid event, during which the speakers and winners will be physically present at Divani Apollon Palace & Thalasso, whereas the audience will be attending and participating online through LiveOn, ethosGROUP's integrated digital technology for business communication, and its 3D exposition and conference center LiveOn Expo Complex.
Mr. Kostas Kaperonis is the Inspirer and Special Consultant of the Coffee Business Awards.
Explore the various viewing options offered by LiveOn Expo Complex.