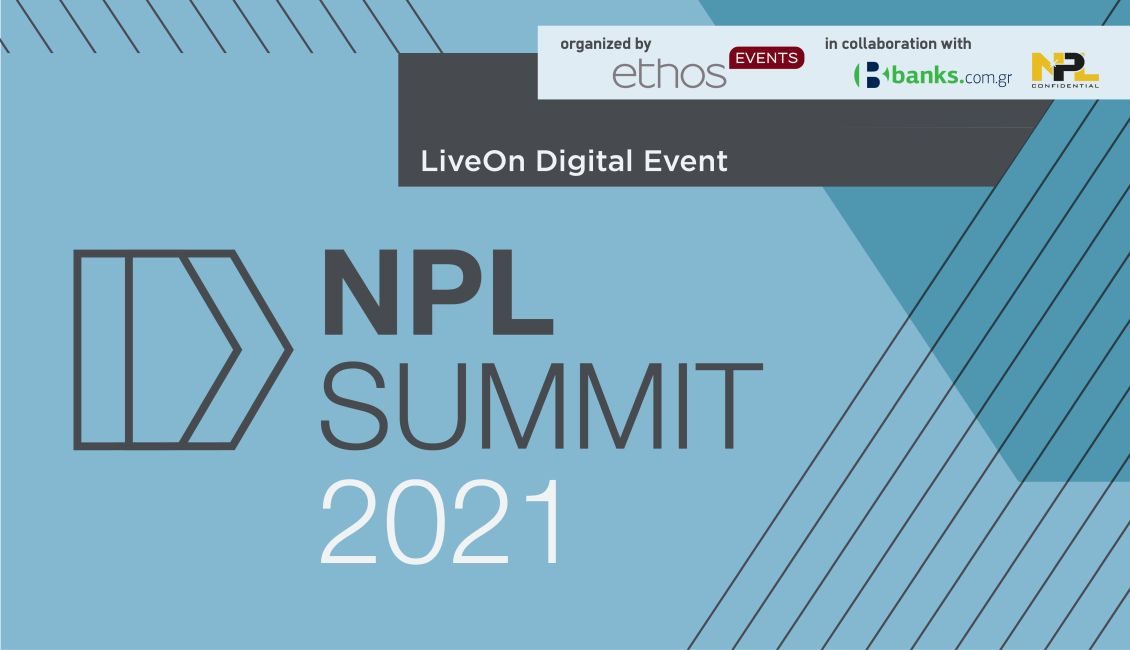 «NPL Market in Total Transformation»
ethosEvents, following the successful tradition of the two previous NPL Summits, organizes a two-day hybrid meeting between Greek and foreign professionals of the NPL market.
The NPL SUMMIT 2021 will take place through LiveOn, ethosGROUP's integrated digital technology for business communication. This event, which has become an institution for the Non-performing Loans and Exposures market, is organized by ethosEVENTS in collaboration with the specialized English-speaking portal NPLConfidential.com and the economic and business portal banks.com.gr.
Globally renowned investment organizations and experienced managers of the domestic financial sector will meet on 18-19 March 2021 to exchange opinions, experiences and plans regarding the future of the industry, not only in Greece but also in Europe.
Closed (Digital) Workshop for Executives and Representatives of Institutional Authorities
Participation in the closed workshop is free of charge for representatives of the Summit Sponsors (Distinguished Corporate Participation, Bronze, Silver, Gold Sponsors), according to the terms of the sponsorship programme they have selected.
Mr. Christos Konstas, Journalist & Head of Content for ethosMEDIA, will be the coordinator of the discussion.
The participants in the NPL Summit 2021 will have the option to schedule B2B digital meetings with other participants, which will take place both days of the Summit, after the end of its main works (maximum duration of meetings: 25 minutes).
The meetings will be programmed and conducted through LiveOn, ethosGROUP's integrated digital platform for business communication, on which the two-day event will take place.