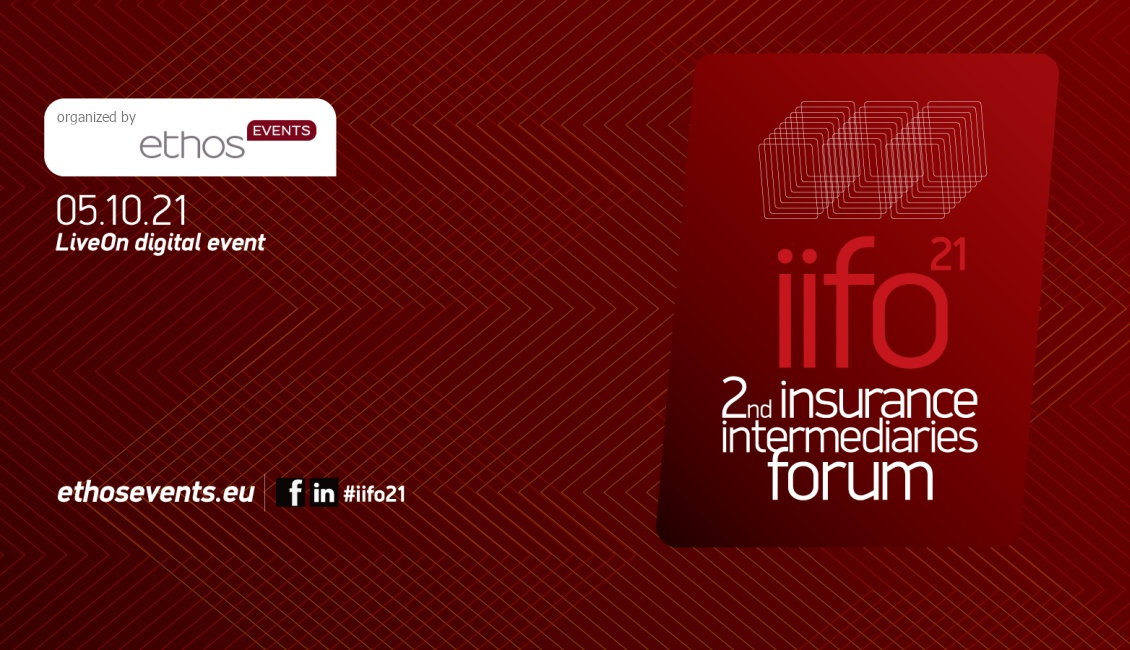 The insurer's role nowadays: challenges and opportunities in the new era
A new landscape is forming in the sector of insurance mediation as a result of the pandemic in combination with digital transformation and continuous changes, which brought new market developments, trends and business needs.
In a constantly changing environment, insurers are expected to responsibly ensure the high quality of their services, adopt new technologies and acquire new skills through continuing education and training.
What will the next day in the insurance intermediation market be like? What are the estimations of top professionals of the sector? How will new trends be incorporated into insurance services and what percentage of insurance professionals will adapt to the new market conditions?
The Insurance Intermediaries Forum 2021 (#iifo21) is organized for the 2nd year and will take place on 5 October online through LiveOn, ethosGROUP's integrated digital technology for business communication, and its 3D exposition and conference center LiveOn Expo Complex.
This year's conference is organized by ethosEVENTS in collaboration with the economic and business portal banks.com.gr, Insurance World magazine and the portal insuranceworld.gr.
HONORARY DISTINCTION
Nicholas A. Macropoulos
Founding Member and Honorary Chairman of the Hellenic Insurance Brokers Association (HIBA), Chairman & CEO, EUROPA INSURANCE COMPANY S.A.
For one more year, participation in the Insurance Intermediaries Forum is free of charge for insurance mediators – please note that registration is compulsory.