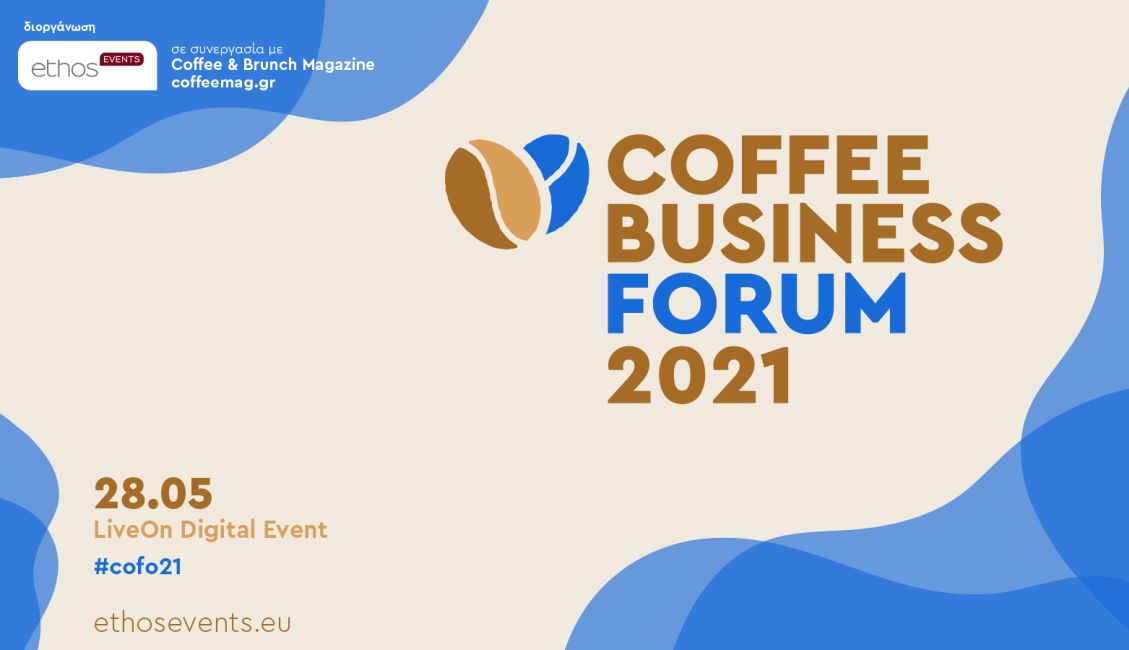 ``Coffee shops after the market reopening``
The first Coffee Business Forum titled "Coffee shops after the market reopening" will take place on Friday 28 May 2021. The event is organized by ethosEVENTS, the portal coffeemag.gr and Coffee+Brunch magazine through LiveOn, ethosGROUP's integrated digital technology on business communication, which brings together people from all over Greece and abroad, enabling them to participate in the event from the comfort and safety of their homes.  
ethosEVENTS, always at the forefront of new technologies with innovative actions and initiatives, aims at establishing this event as an institution in the coffee sector, by offering professionals and entrepreneurs involved in the coffee market and other market sectors a platform where they will be able to exchange opinions, discuss and make their own suggestions. The main objective of this event is to encourage new partnerships and offer participants various business opportunities through networking.
Despite that the difficult times of the pandemic are not yet behind us, ethosEVENTS organizes the Coffee Business Forum 2021 and invites professionals involved in the coffee shop sector as well as institutional and government representatives, to define the new landscape and share their thoughts and ideas for the future, with a single common objective: to boost the coffee market, which has undergone a dramatic transformation and suffered a serious blow in the last months due to the coronavirus.
Program coordinator: Mr. Kostas Kaperonis, Sales Director, Coffee Business and Mrs. Katerina Theodoropoulou, Journalist.
During the works of the Coffee Business Forum 2021, participants will have the opportunity to attend a Closed (Digital) Workshop (duration of 1,5 to 2 hours) where companies' executives will meet with government officials and representatives of institutional organizations. The agenda of the workshop will include presentations and targeted discussions on specific topics, with the participation of the speakers, the Coordinator and Sponsors' executives.
Participation in the workshops will be free of charge for representatives of Conference Sponsors (Distinguished Corporate Participation, Bronze, Silver, Gold Sponsors) according to the benefits of their chosen sponsorship program.
In addition, participants will have the option to take part in scheduled digital B2B Meetings with the attendees of the Conference, of a maximum duration of 15 minutes. The meetings will take place in the secure and private environment of LiveOn, ethosGROUP's integrated digital technology for business communication. The meetings will be organized in parallel with the works of the main forum, taking into account the availability of the Sponsors' Executives.
The main objective of the Β2Β Meetings is to offer reliable and accurate information by professionals of the coffee sector as well as to create invaluable networking opportunities.